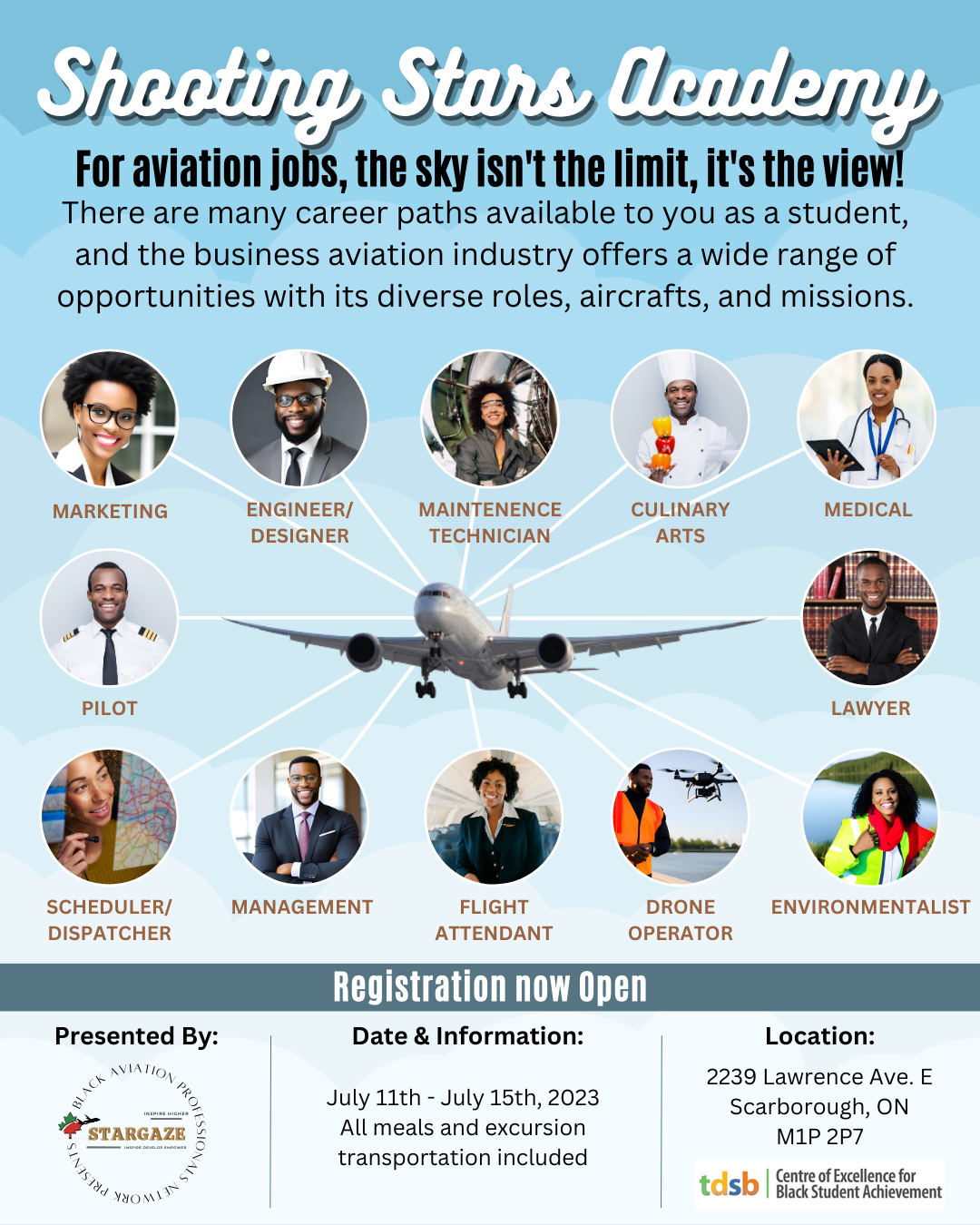 Shooting Stars Academy 2023 Registration
For aviation jobs, the sky isn't the limit, it's the view! There are many career paths available to you as a student, and the business aviation industry offers a wide range of opportunities with it's diverse roles, aircrafts, and missions.
breakfast & lunch included
Campers can prepare for three days of informative in-class sessions led by leaders in the industry specific to: Flight Operations including a pilot panel, workshops and virtual access to the flight deck! Maintenance Engineering with information sessions and workshops Unconventional Careers in Aviation that will expose campers to the "behind the scenes" professions within aviation (i.e., IT, Human Resources, Law, Finance, Communication, etc.)
On this day, campers will have the unforgettable experience of flight with a hands-on activity at UFly Simulators led by dedicated flight instructors. Campers will also enjoy a tour of the Centennial College facilities where they will have the opportunity to visit an aircraft hangar and see aircraft up-close.
Transportation included in campe fees.
There is no better way to end the week than with a career planning session and the opportunity to network with aviation professionals. Join us in meeting industry leaders as they share their experiences, educational path, and provide mentorship.
Register students ages 13-17.
This form is currently closed for registration.
Inspire Higher
We are ready to provide once-in-a-lifetime experiences and highlight the variety of careers within the Aviation industry.
student.programs@thebapn.ca