Student Programs & Initiatives
The Black Aviation Professionals Network (BAPN) is a non-profit organization that aims to encourage and promote Black talent in the field of aviation and aerospace. Our primary focus is on encouraging and inspiring Black youth to seek careers in such fields and provide mentorship and support as they achieve their dreams.
Currently, BAPN has an Inspire Higher Program which focuses on engaging Black youth through various initiatives to promote the Aviation industry, introduce the limitless possibilities, and encourage Black youth to consider Aviation as a career.
Student Programs & Initiatives
Launched in 2019, A Day in Aviation aims to engage students to explore aviation as an academic and career pathway. Programming is geared towards Black youth ages 12-17 and includes activities such as discussion panels, lunch with pilots and Aviation Maintenance Engineers (AMEs), as well as onsite and/ or virtual tours of an aircraft hangar and Systems Operations Control.
This program pairs students ages 14-17 with a mentor from the BAPN community who will provide professional support, guidance, advice, and feedback on the student's area of interest within aviation and aerospace.
With this program, BAPN also aims to encourage and increase the enrollment of Black students in Specialist High Skills Major (SHSM) programs. SHSM allows students to focus on a career path that matches their skills and interests, such as aviation, while meeting the requirements of the Ontario Secondary School Diploma.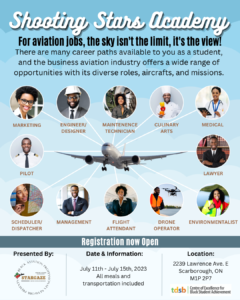 Aims to give students a deeper understanding of careers in aviation and aerospace. This week-long day program includes multiple informative sessions specific to Flight Operations, Maintenance Engineering, unconventional careers in Aviation, and career planning/mapping
Curriculum includes panel discussions with aviation and aerospace leaders, field trips to aviation training facilities, virtual tours, and so much more.
Please submit your request.
Inspire Higher with BAPN
We are ready to provide once-in-a-lifetime experiences and highlight the variety of careers within the Aviation industry.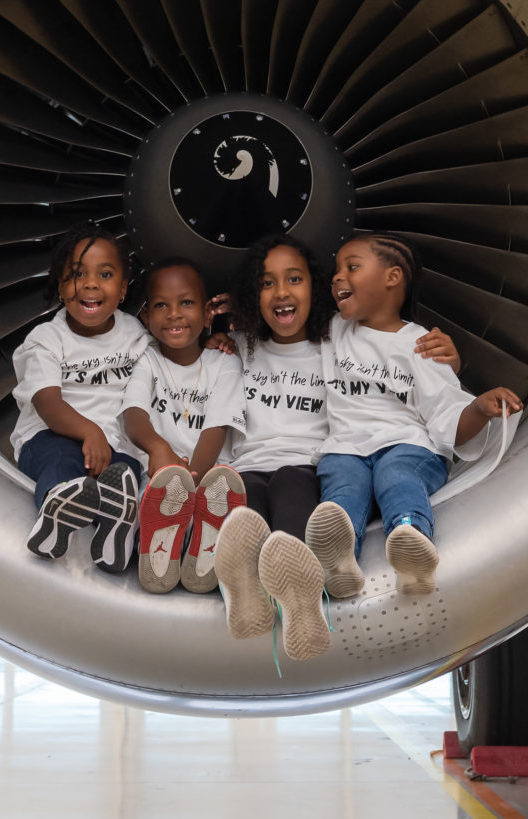 Post Secondary Programs
BAPN support does not end when students finish high school. BAPN
also offers continued mentorship programs as well as sponsorship to
post secondary students.
We offer programming tailored to pilots and AMEs regardless of their
progress by providing immediate access to on-going professional
experience and providing sponsorship opportunities to build a more
solid foundation that most do not have access to today.
Through mentoring and sponsorships, BAPN encourages and
empowers the next generation to develop further.